Stunning Beauty
Stunning Beauty
Fishing / Bears / Sight Seeing / National Park
Fishing / Bears / Sight Seeing / National Park
Discover nature, explore the wild.
Lake Clark Lodge Alaska is situated inside Lake Clark National Park and Preserve, one of the most pristine and wild national parks in America. The lodge is uniquely perched on a point overlooking this majestic and pristine wilderness. We are a luxury boutique lodge with a maximum of 12 guests per night. Our mission is to provide a safe, enjoyable and authentic Alaska experience.  You will be experiencing the wilds of Alaska by day and enjoying luxury accommodations with attention to detail by night. 
Our program offers a large menu of Alaska adventure activities including fishing, bear viewing, kayaking, hiking to waterfalls, stand-up paddle boarding, wildlife tours, boat excursions and much more. We also fly out via float plane for world class bear viewing, fishing, hiking and flightseeing. Our guests have the opportunity to see the very best of Lake Clark and Katmai National Park.
In addition to providing an authentic Alaska experience in the great outdoors, we have a world-class lodge equipped with luxury amenities, comfortable guest rooms and a 5-star culinary program.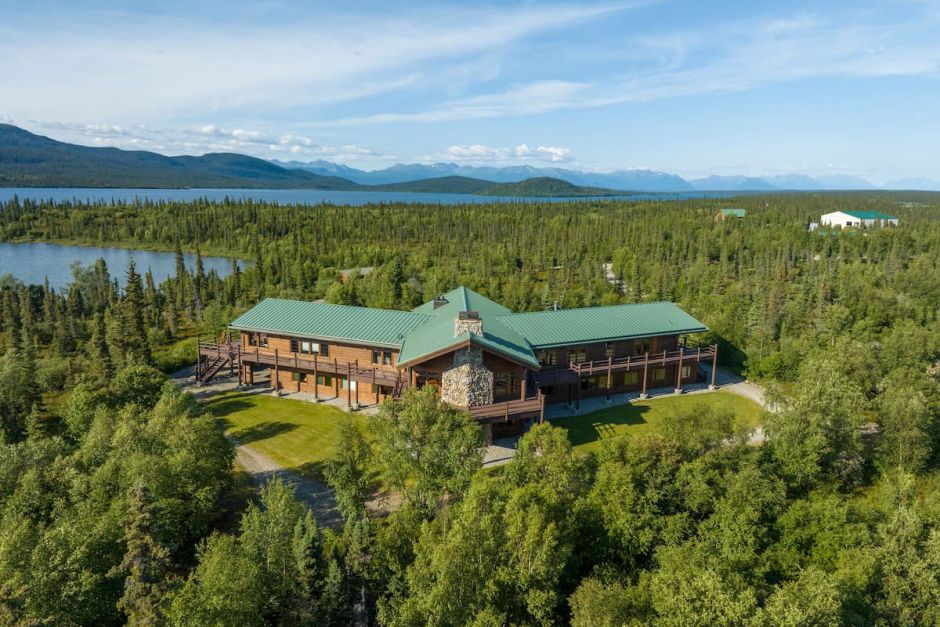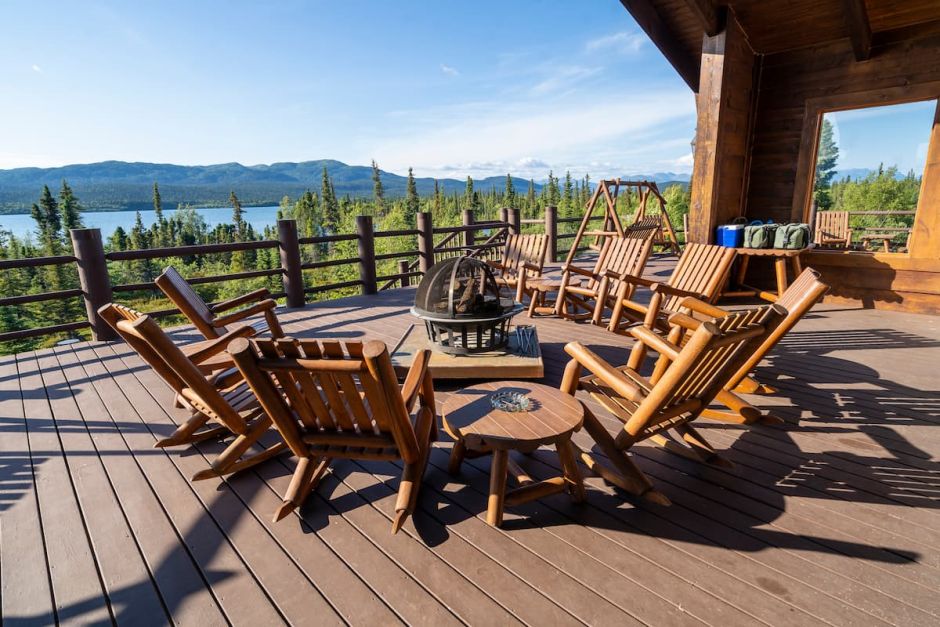 A Place to Unwind
Lake Clark Lodge is a classic North American Lodge with a hallmark "great room", fireplace and large windows. The lodge is surrounded by a large deck for guests to look out on the lake and mountain setting surrounding Keyes Point. Lake Clark Lodge was built to entertain in one of Alaska's great wilderness settings. There are many common areas and cozy nooks in the lodge for our guests to enjoy including a game room, pool room, library, 2 full bars, and the great room. There are 8 double occupancy guest rooms equipped with your choice of a king-sized bed or 2 single beds. Each guest room has its own full bathroom.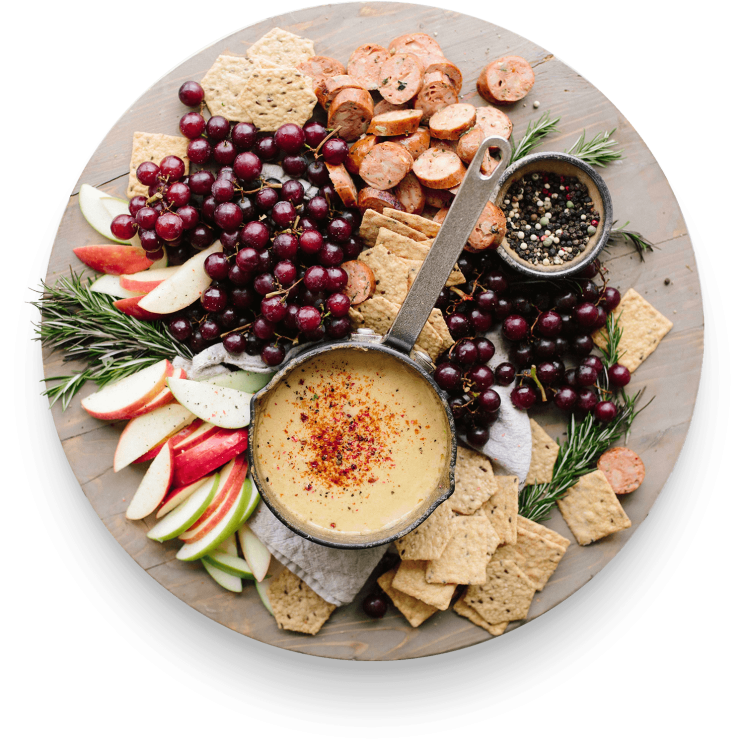 Lake Clark Lodge Kitchen
Regional Food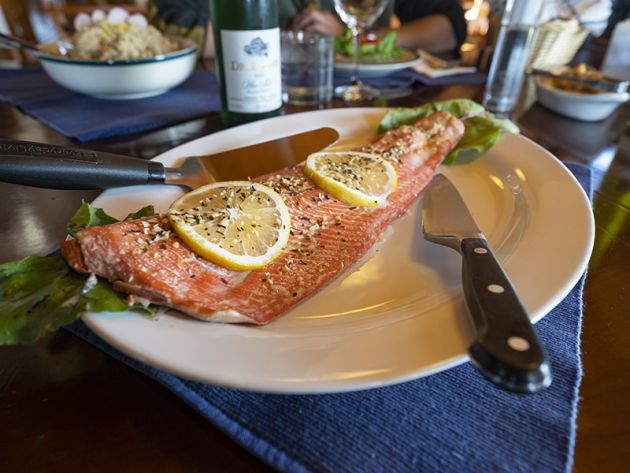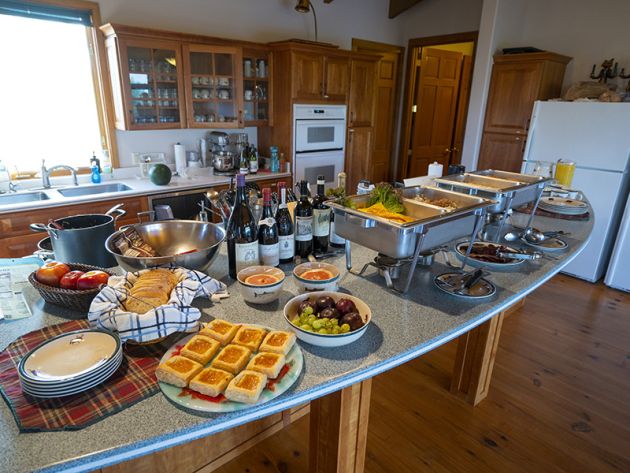 Enjoy our sophisticated gourmet culinary program. 
We pride ourselves in Alaskan fare, using fresh ingredients from the region. 
The lodge chef will prepare three hearty meals each day. All meals are served home style and are all-you-can-eat. We do this so you can truly enjoy a little bit of indulging. Not to mention we have world class chefs at our lodge who want to give you a culinary experience like never before. We can accommodate almost all dietary restrictions, food allergies, and personal preferences.